Low Pressure Sampling (LPS)
PATENT WO 2010058107
A high performance analytical technique is always welcome for the use in industrial applications.
However, it only is part of the total solution. Another critical aspect of the metrological application is sampling.
A novel sampling technique is proposed to reduce implementation and maintenance costs without sacrificing analytical performances: placing the entire sampling line (from the sampling probe to the measurement gas cell) under reduced pressure (50 mbar absolute).
This is achieved using a sampling probe containing a sonic nozzle and a vacuum pump capable of maintaining pressures of 50 mbar at flow rate of 3 to 12 liters / hour at atmospheric pressure.
By operating at low pressure, the boiling point and dew point of condensable is reduced.
It was demonstrated in the field that no sample conditioning was required to sample post-SCR emission gases at a trash incinerator.
This meant that only a 4/6 line (4 mm ID; 6 mm OD) of a polymer material was required to bring the sample (initial temperature > 200ºC) to the instrument located approximately 100 meters away.
As allowed by the thermodynamic conditions under which the sample was placed, the line was not heated despite the presence of 15% vol. H2O in the sample.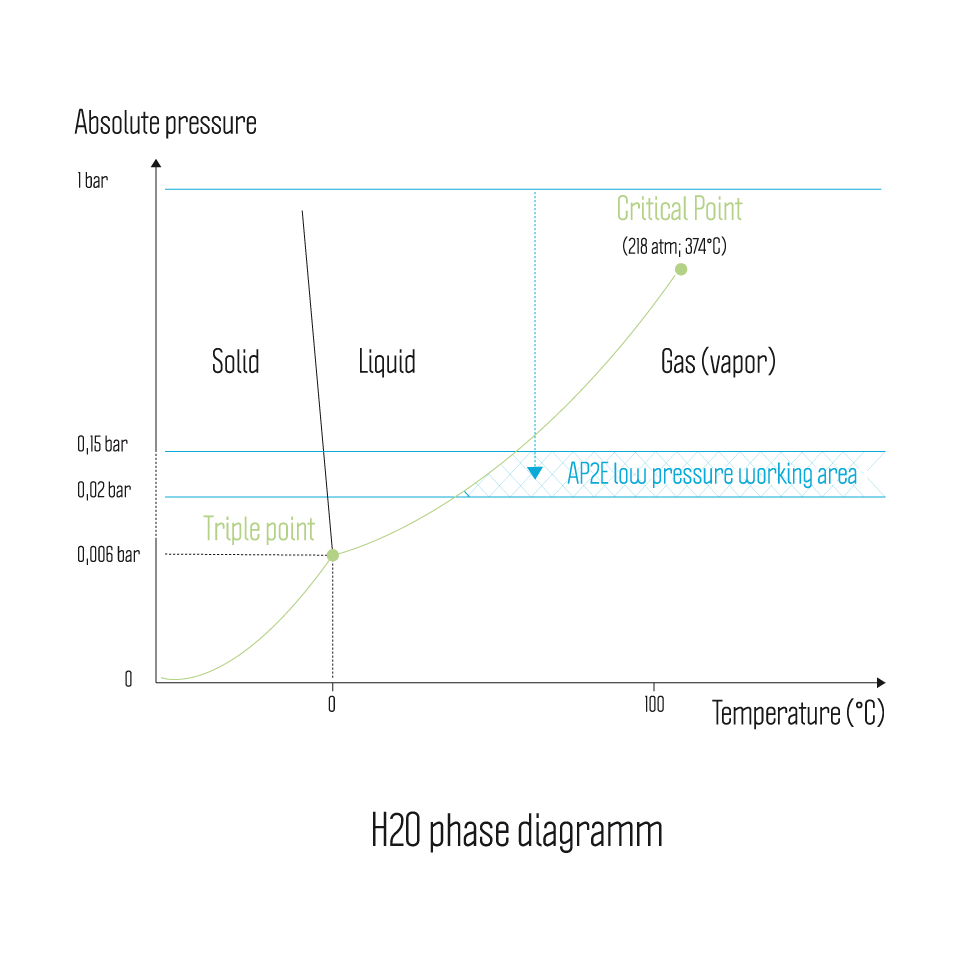 By operating under vacuum, and despite a low flow rate at atmospheric pressure at the sampling point (3 to 12 liters / hour), the sample is greatly accelerated within the entire transfer line.
This technique preserves short sample transfer times (0.2 second by meter for a 4/6 transfer line at 12 liters / hour at 50 mbar).
It also was observed that the life cycle of steel wool filters was greatly extended as accumulation of contaminants is greatly reduced.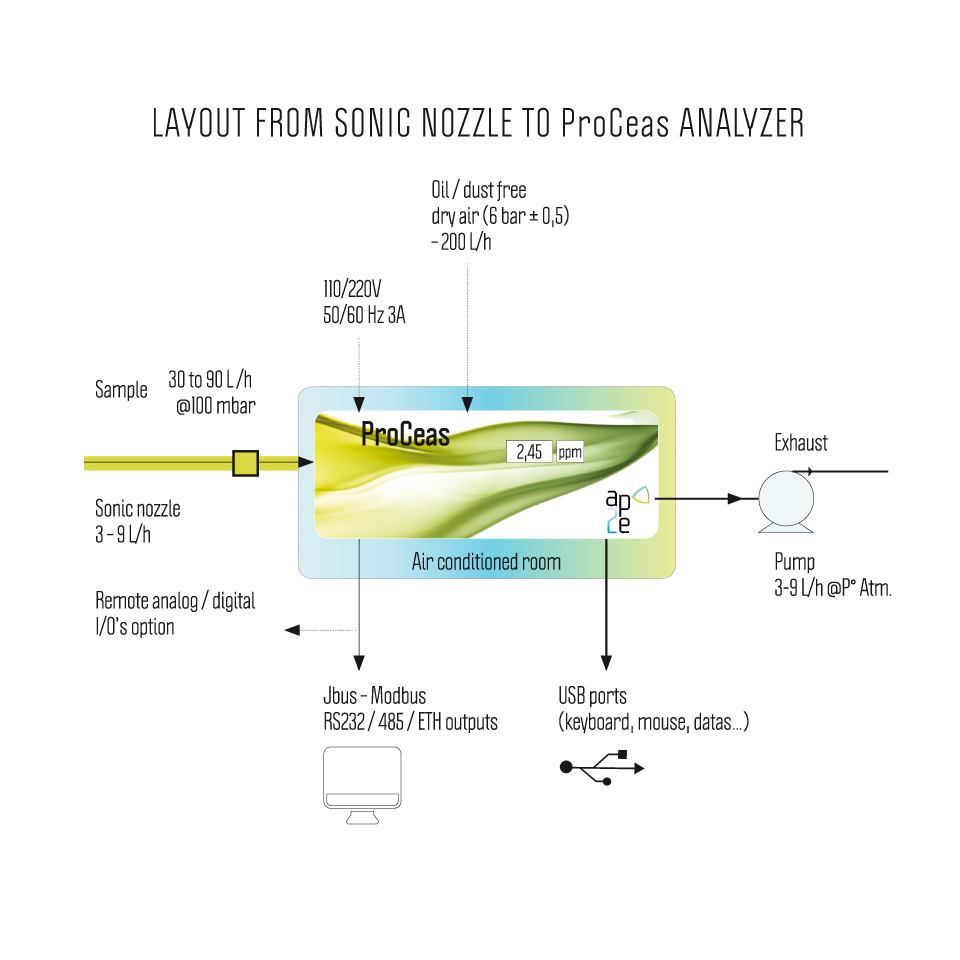 Operating at low pressure significantly narrows the bandwidth of the IR absorption bands, enabling superior selectivity of the spectroscopy method.
This was clearly demonstrated when collecting the spectra of a mixture of H2S (ppm), CO2 (% vol.) and CH4 (% vol.) at pressures ranging from 100 to 800 mbar.
Example figure clearly illustrates the absorption band narrowing phenomenon, enabling clear selectivity of the measurement (removal of false positive responses.)